Dentures
Are you missing your smile? Dentures can help bring back your smile if you are missing some or all your teeth. The modern techniques and industry-leading technology we employ at Riverside Dental Warkworth means our denture services will have you smiling with greater confidence, eating with greater comfort, and speaking with more clarity. Discover more about our denture solutions and their benefits on your appearance and oral health.
What Are Dentures?
Dentures are advanced prosthetic devices customised to fit over your gums and replace missing teeth. Available as either full or partial dentures and in a wide variety of materials, there is something to suit everyone. Whether you're missing a few teeth or a whole arch, you are sure to find an affordable solution with our denture services.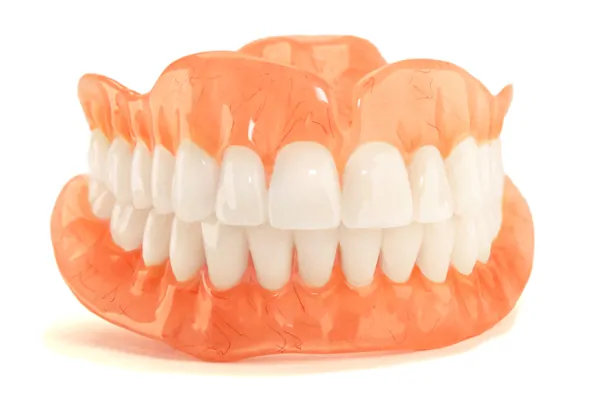 Rebuild That Smile
We believe everyone deserves a smile; a big, bright, ear-to-ear grin – and with our denture services, everyone can! If you are feeling self-conscious about smiling, our dentures can help boost your confidence. These false teeth replicate your natural teeth and reduce sagging in your face. Rebuild your smile today with Riverside Dental Warkworth.
Made for Your Mouth
We provide dentures that are made to fit your mouth to ensure optimum functionality. Our dentists take a mould of your mouth and create a replica of your teeth to get the closest fit possible. The result is a natural appearance that not only looks great but improves your pronunciation and chewing ability.
Easy to Maintain
As a removable dental solution, dentures are extremely easy to maintain. Simply use a soft-bristle brush and denture cleaner to keep them clean and free from plaque and bacteria. Get in touch with our friendly team for more advice on maintaining your new dentures.
Are Dentures Right for You?
Dentures are incredibly popular as a fast and efficient replacement for missing teeth. Riverside Dental Warkworth provides partial and full denture services at affordable rates. Everyone deserves a smile they can be proud of, so book online and start re-building yours today.